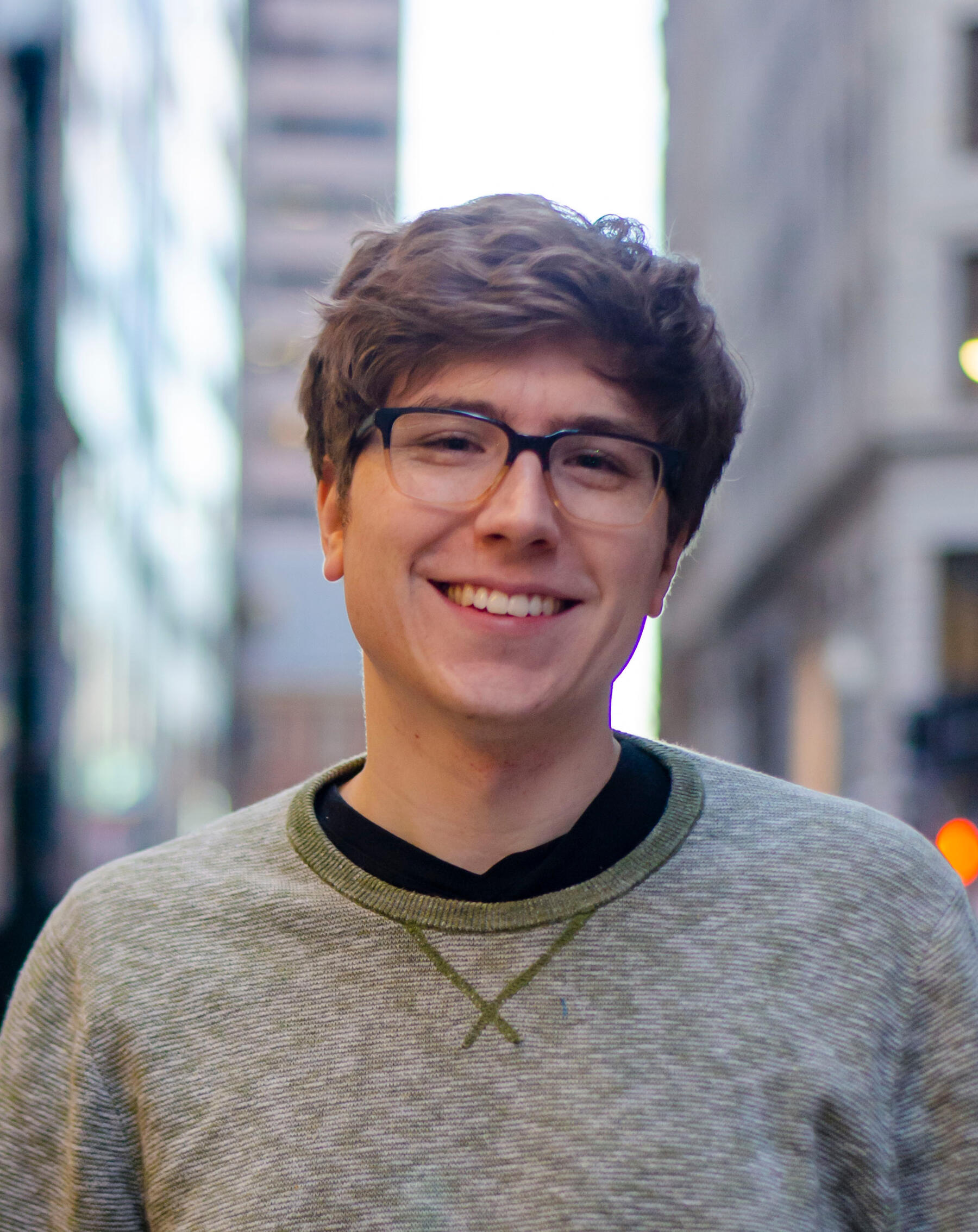 ---
Nick Moore
Opinionated, research-driven content for developers and technical executives
Marketing to technical folks (especially developers, engineering managers, and CTOs) is marketing on hard mode. Technical folks are notoriously skeptical and bad marketing won't merely miss them–it'll turn them into proactive detractors.Great content combines the appeal of a strong opinion with technical acumen to prove that your company isn't here to push its product but to offer real value. By pulling technical folks in with great content, you can earn their presence, their trust, and eventually, their dollars.With more than five years of experience writing specialized content for technical folks across brands like Sourcegraph, Kolide, Animalz, and TechTarget, I can help you reach the audiences that make the purchasing decisions your company relies on.
Services
Editorial content
Editorial content focuses on making research-backed arguments that show why your company is one to trust and follow. I can dive into the discourse in your industry, interview people at your company, and produce articles and essays that will get people in your niche talking.Example: How Twilio's developer-led business model enabled a shift to enterprise sales for WorkOS. WorkOS provides software that enables startups to become "enterprise ready," meaning they can add features like SSO and successfully move upmarket. To popularize the idea of "enterprise readiness," I wrote an article that analyzed the history of Twilio and explained how it made the shift from selling to smaller companies to selling to enterprises.
Search optimized content
A lot of search optimized content is thin and boring—written for search engines and not humans. I provide search optimized content that focuses on the search intent latent within keywords and queries so the human element isn't lost. Good search optimized content needn't lose the reader's interest nor the perspective your brand wants to share on the keywords you're targeting.Example: Explaining the Backlash to the SSO Tax for Kolide. Kolide targets developers with much of its marketing so to support that effort, we targeted the keyword "SSO tax"—both because of its search volume and because of the appeal the controversy has with developers. I wrote this article based on wide-ranging research that covered numerous years of this controversy, provided the reader with an informed perspective, and the article now ranks in the top three SERP positions for its keyword.
Editing
Your company is likely full of great content creators but they might not always have the skill or time to turn their ideas into reader-ready content. Whether an executive needs fine-tuning on their latest essay or an engineer needs developmental editing on their latest engineering deep dive, I can help provide the polish that will make your content pop.Example: Broken database migrations: How we finally fixed an embarrassing problem for Sourcegraph. Sourcegraph has numerous brilliant engineers who are often too busy to put their thoughts on paper. For this article, I worked with an engineer from idea conception to outlining to drafting, guiding and editing until we had an article that other engineers would find equally compelling and informative.
Testimonials
"I've worked with Nick in several capacities over the past five years. First, we were colleagues at Animalz, and later he was my first pick of freelancers at my current role. Over that time he's impressed me as one of the most consistent and thoughtful writers I've ever encountered.
I trust Nick with challenging, research-intensive, technical content, and he delivers original insights wrapped in compelling prose. In an industry where a lot of people try and sell you cheap SEO gimmicks, Nick's work succeeds because of its quality. He's strategic, but he doesn't take shortcuts, and he gets results--his pieces are some of our most successful to date across both organic and social channels.
As if that weren't enough, Nick is a complete pleasure to work with. He sticks to deadlines, accepts feedback without ego, and goes above and beyond to make a piece successful even after it's written. For instance, an anonymous HackerNews post from him, which he wrote without prompting, drove one of our pieces to viral success. In short, Nick is proof that content marketing can deliver both business results and value to readers, and I can't recommend him highly enough." - Elaine Atwell, Senior Editor of Content Marketing at Kolide"If you're looking for someone who can make technical subject matter approachable and conversational, without diluting the details, Nick is your person. I had the absolute delight of managing Nick while he was on the technical content marketing team at Animalz and watched him thrive working with founders and SMEs to create and measure content strategies for technical audiences. He's incredibly strong at honing in on what makes a brand, product, or community unique, as well as working with stakeholders to capture their unique voices and transform their thoughts into convincing thought leadership. 10/10 would work with Nick again whenever tackling technical subject matter and a discerning audience." - Allie Beazell, Director of Dev Marketing at Census"Nick is the rare writer who can marry in-depth of technical knowledge and startup experience with compelling, engaging prose. As his manager I confidently put him in charge of demanding accounts, and he never failed to deliver outstanding results. Nick is particularly skilled at research and interviewing, which lays the foundation for his authoritative writing. He is communicative and conscientious -- a strong asset to any content operation." - Meredith Kucherov, Senior Content Strategist at CoderPad"Nick worked closely with my team to create compelling customer stories. Nick was involved throughout the entire creative process and played a key role in developing a new format for our customer stories (that we still use today). Nick is a strong technical writer and a greater person to work with." - Andy Schumeister, Director of Product Marketing at Sourcegraph